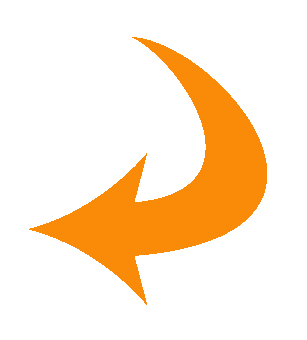 RETOUR
MOBIL HOME : REGLEMENT
Aucuns visiteurs ou campeurs dans les mobil homes.
Le locataire peut recevoir un ou des visiteurs à l'accueil ou sur le terrain de camping après acceptation de la direction.
Apres avoir été autorisés pars le gestionnaire ou son représentant, les visiteurs peuvent être admis sur le terrain sous la responsabilité des locataires qui les reçoivent.
(Si autorisé de 15h00-21h00)
-LE SILENCE DOIT ETRE TOTAL DE 22H00 A 7H30.
-INTERDIT DE JOUER AU BALLON, RAQUETTES… AUTOUR DES MOBIL HOMES.
-INTERDIT DE LEVER LES BARRIERES OU DE LES SAUTER.
-NE PAS FAIRE DE BARBECUE SUR LES TERRASSES.
-METTRE DES PROTECTIONS MATELAS ET OREILLER.
MOBILE HOME: REGULATIONS
No visitors or camper (s) in the mobile homes.
The tenant can receive one or more visitors at the reception or on the campsite after acceptance of management.
After having been allowed leave the Manager or his representative, visitors can be allowed on the field under the responsibility of the tenants who receive them.
(If permitted from 15 h 00 - 21 h 00)
-THE SILENCE MUST BE TOTAL FROM 22:00 TO 7:30.
-NOT ALLOWED TO PLAY THE BALL, SNOWSHOES... THE MOBILE HOME ROUND.
-NO BARRIERS OR TO SKIP THEM.
-DO NOT DO BARBECUE ON THE TERRACES.
-PUT SOME PADS MATTRESS AND PILLOWS.
MOBILHEIM: VORSCHRIFTEN
Keine Besucher oder Wohnmobil (s) in den Mobilheimen.
Die Mieter kann eine oder mehrere Besucher an der Rezeption oder auf dem Campingplatz nach Akzeptanz des Managements erhalten.
Nach Urlaub erlaubt der Manager oder seines Vertreters, Besucher auf dem Feld unter der Verantwortung der Mieter darf, die sie empfangen.
(Wenn möglich ab 15: 00 Uhr - 21: 00 Uhr)
-DAS SCHWEIGEN MUSS INSGESAMT VON 22:00 BIS 07:30 SEIN.
-NICHT ERLAUBT, DEN BALL, SCHNEESCHUHE ZU SPIELEN... DAS MOBILHEIM RUNDE.
-KEINE BARRIEREN ODER, SIE ZU ÜBERSPRINGEN.
-BARBECUE AUF DER TERRASSE NICHT TUN.
- LEGEN SIE EINIGE PADS MATRATZE UND KISSEN.
A VOTRE DEPART : AT YOUR DEPARTURE : HAT ABREISE :
*MERCI DE LAISSER CETTE ENDROIT PROPRE (SANITAIRE, SOL, VAISELLE… )
*Thank you to leave this place clean *DANKE DIESEN PLATZ SAUBER ZU VERLSSEN
ETEINDRE LE CHAUFFAGE ! TURN OFF THE HEATING ! SCHALTEN DIE HEIZUNG !
MERCI DE NE PAS BRULER LES TABLES EXTERIEUR AVEC LES CIGARETTES
PLEASE DO NOT BURN THE OUTSIDE TABLES WITH THE CIGARETTES.
DANKE NICHT DIE TISCHE DRAUBEN MIT ZIGARETTEN ZU VERBRENNEN.